27 May 2021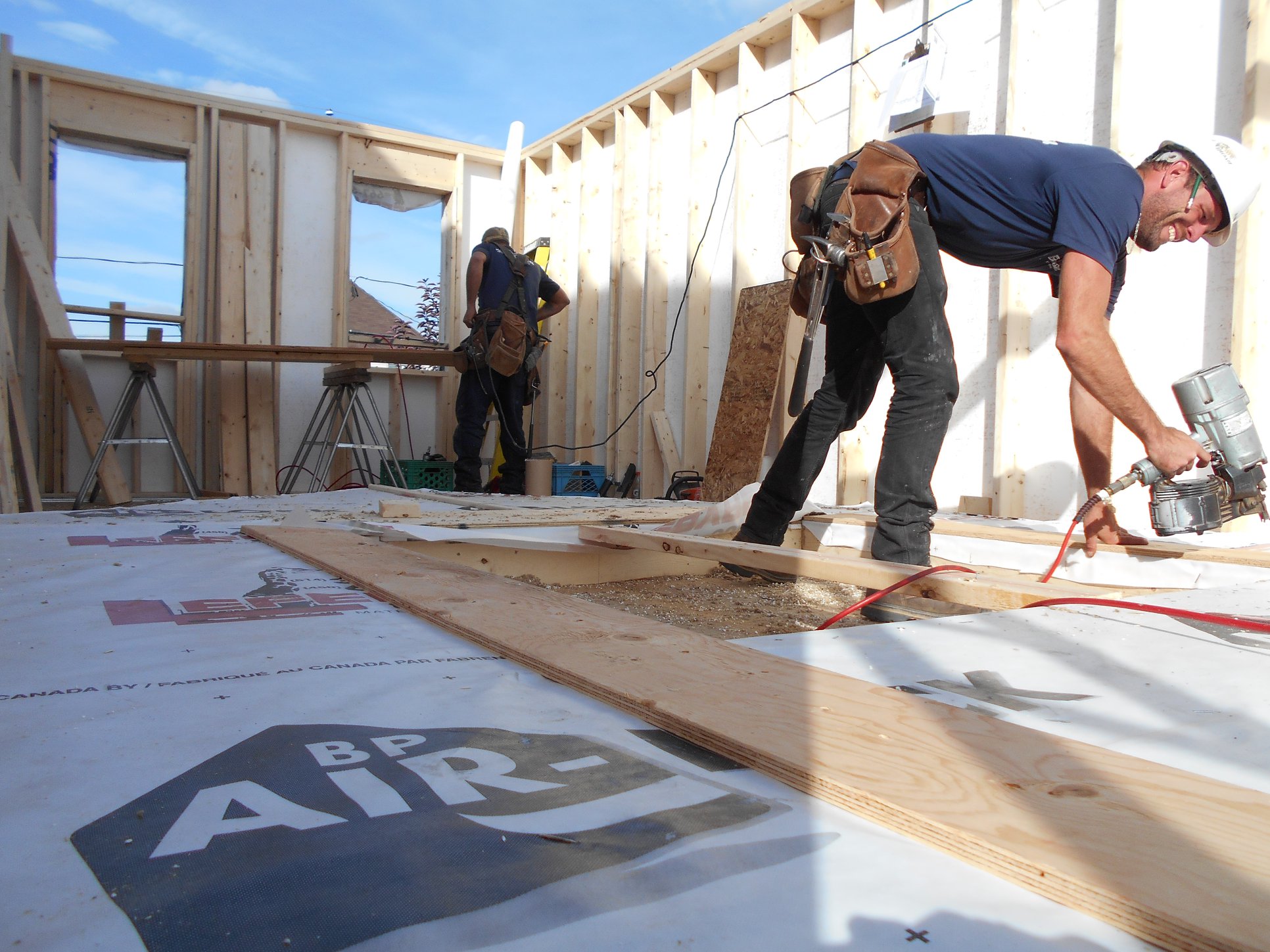 You love your location, your neighbours and your children's school. Unfortunately, you're really starting to feel cramped. Whether your kids have grown overnight, a new baby is on the way, or you want to create a comfortable intergenerational home, if you want to stay put, you're going to have to build up! Whatever the reason, adding a second floor to your bungalow can conveniently turn it into a cottage, a plex or even a multigenerational home. That said, it's an ambitious project and you'll need to be well prepared! Let's see if this type of endeavour would work for you.
1. The pros
The first, obvious advantage, is the considerable increase in your living space. This is probably the main reason you're considering this project in the first place.
Sure, other possibilities exist. Building an extension to the back or side of your house is one, but if you don't want to sacrifice any of your land, adding a second floor is an excellent choice.
Adding a second floor also gives you the opportunity to completely revamp the exterior of your home. Consider it a golden opportunity to give your property a facelift!
Your extension will be built the way you want it. That means arranging the space according to your taste, and perhaps even rearrange existing spaces.
Your beautifully transformed home will see its market value increase.
And as a plus, you won't suffer the inconvenience of moving!
2. The steps required to expand your home
A project of this magnitude requires a lot of preparation. It takes 3 to 4 months to start the expansion. Here are the principal milestones:
Check with your city to confirm that your project is feasible. It would be a shame to put time and energy into a project that won't happen due to planning and development regulations. By consulting your municipality before you begin, you'll know what restrictions apply and the requirements related to plans and permits!
Get a load calculation done by a building expert. This step is essential to ensure that your house can accommodate an extra floor.
Have plans drawn up by an architect or a technologist. This is where you define your project. Make sure the plans reflect your present and future needs.
Find a contractor. We come in right about now, in order to shape your project. You can also contact us earlier in the process, though. We'll guide you through all the preparatory stages.
Construction. The very exciting day when all the planning starts to show!
3. Costs and time required to complete an expansion
Just like building a new house, the materials you choose will affect the cost of your project. That said, you can calculate $145 to $180/sq. ft. for a turnkey add-on to your home.
It takes 4 to 8 weeks to build. You can stay in your home during construction. That said, for safety reasons, you'll have to leave the premises for a few days, when the structure is erected.
We hope we've given you some food for thought and answered your questions. If you want to know more about the process, or need assistance with your project, please don't hesitate to reach out.