Les Entreprises F. Masella provide high quality custom home building services in the Montreal North Shore and in the Laurentians.
We show utmost respect for your personal taste, choices, family needs, and budget when building your new home.
From your first meeting with our team, our professionals will guide you up to the day you move into your new dream home! As partners in your project, we work along with you throughout the process:
Architectural blueprint design
Securing all necessary permits
Financial planning
Interior design management
Decoration
Landscaping
We offer a wide variety of models to choose from, so you can find the house for your needs, your style and your budget. From affordable bungalows to luxury cottages, our houses are built with the same care for detail and good workmanship.
You can also adapt and customize one of our existing models to suit your personal requirements. If you prefer to have your house built from your own plans, on land you already own, we also offer this service.
Residential development projects
Les Entreprises F. Masella provide high quality custom home building services.
Over the years, we built several residential projects of various sizes on the North Shore. We are proud to have been partners in making the dreams of many a family come true, by contributing to residential development in cities like Terrebonne, Mascouche, Lorraine, Rosemère, Mirabel, Blainville, St-Sauveur, Piedmont, St-Jérôme et Laval.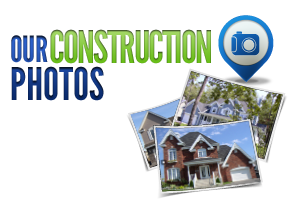 ---
RESIDENTIAL DEVELOPMENT PROJECTS
Les Entreprises F. Masella Inc. has completed many residential projects over the years across the North Shore of Montreal, in towns like Lorraine, Rosemère, Lachenaie, Mascouche, Mirabel, Laval and most recently the "Les Jardins Angora" project in Terrebonne.
---
RELIABLE AFTER-SALES SERVICE
You can rest assured, because our homes are guaranteed by the APCHQ Abritat program and we pride ourselves on offering reliable after-sales service and customer satisfaction.
---
Do not hesitate to contact us! It will be a pleasure to meet with you and discuss your construction needs without any obligation!