16 January 2019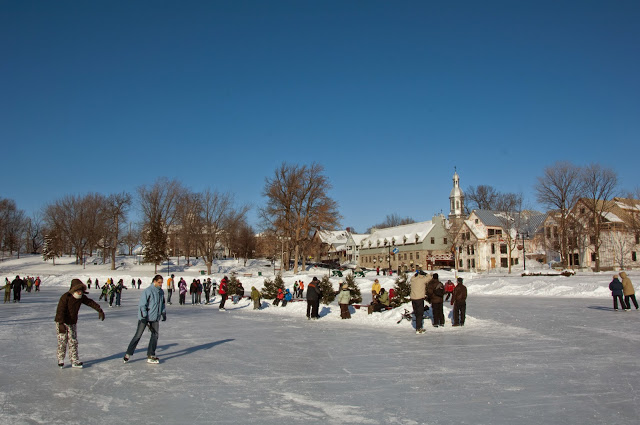 Terrebonne is a city that is actually growing very fast. Located about 30 minutes from Montréal along the rivière des Mille-îles and counting 111 000 citizens, Terrebonne keeps one of the highest rate of young families over all Quebec : almost 1 person out of 10 is less than 20 of age (in comparison with 2 out of 10 everywhere around the province). We can count more than 20 500 families with kids at home, this is why all families have many reasons to be proud. Respect and attachment towards the municipality as well as traditional values demonstrate perfectly Terrebonne's will to offer its citizens the most pleasant life.
Terrebonne is part of Lanaudière and the « comté des Moulins » MRC. It is one of the 82 municipalities that constitute the metropolitan community of Montréal. In Terrebonne, nature, gastronomy and culture are definitely some of the most important elements for the city. Appreciate Old Terrebonne, a charming historic district where having a walk is always appreciated during summer and winter. All year round, residents can enjoy plenty of activities and sports : golf, bicycling, regional parks, fishing and hunting, beaches, skating, snowshoeing, ski and even a day at the sugar shack!
Here you can visit « l'île des Moulins » or have a picnic at the « Fromagerie du Vieux-Terrebonne », installed in a centennial brick house. Why don't you try delicious products from this cheese factory? They propose more dans 150 varieties of Quebec cheeses! In the « parc Masson », you can sit in the grass and enjoy the splendid view of pond and the Saint-Louis-de-France church.
If you would wish to discover some of the regional artists, the « Pourquoi pas? » shop is a true treasure box with its large selection of gifts : decorations, fashion and kitchen goods, handmade jewelry, all made in Québec!
For all the epicurean, the old Terrebonne's bistros are filled with tasty and authentic dishes : you will certainly find something to appreciate your day in Lanaudière! In a restaurant, around a country table or in a sugar shack take the time to savour a succulent meal, concocted especially for you by an experienced cook! Discover new flavours, born from Terrebonne's ingenious producers and their high-standard products.
Living in Terrebonne is making sure you will enjoy a superior quality of life, while appreciating a unique environment!