15 December 2020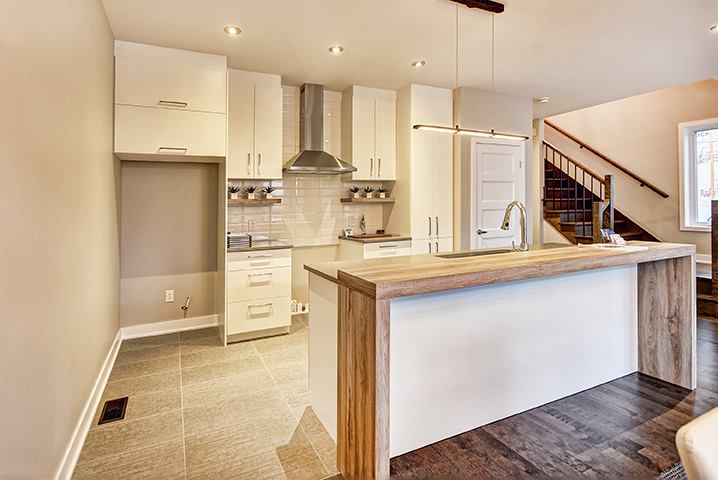 If you've been dreaming of building your own home for a while now, you're most likely comparing your options. Sure, choosing the design of your new home is paramount and exciting, but most often, the location you'll be able to secure, will be just as important.
In recent years, even the most hardened city dwellers have been looking for an urban experience, with a little less bustle and a little more respite, that only nature can provide. Located in the Lanaudière region on Montreal's North Shore, the cities of Terrebonne and Mascouche offer just that. A perfect combination of services, culture and plenty of green landscape.
Terrebonne: lively and leisurely
Terrebonne is the 10th largest city in Quebec and reputed for its family vibe. While the area is in full expansion and boasts a dynamic municipality, the advantages offered by the proximity of natural resources are plentiful.
An accessible highway network, trains, buses and taxi services, means you can get there quickly and easily, while travelling only 40 kilometres to the Montreal International Airport.
Terrebonne also has business districts, plenty of malls and sports activities. With an array of good schools, vocational training centres, 134 parks, loads of restaurants and cultural activities scheduled throughout the year, you'll find everything you need to lead a healthy, happy life.
Choosing among a total of 400 park areas, with wooded trails and pine forests, residents can indulge in many sports activities year round. There's hiking, biking, skiing, skating, hockey and much more. The TransTerrebonne cycling trail and state-of-the-art sports facilities are definite highlights in the area.
Mascouche: young, spacious and highly accessible
Considered Terrebonne's younger sibling, Mascouche is a young municipality that offers plenty of space, wooded areas and great prices. Now equipped with a commuter train, it's easy to reach, while still nestled among nature's bounty.
Thanks to constant evolution, its services, schools, sports facilities and cultural life are experiencing constant growth. It's another great city to put on your list, where life is definitely good for the whole family.
Whether you decide on Terrebonne or Mascouche, your new home will be built in a modern municipality, where natural and community resources abound, life is sweet and the whole family can prosper.