5 July 2021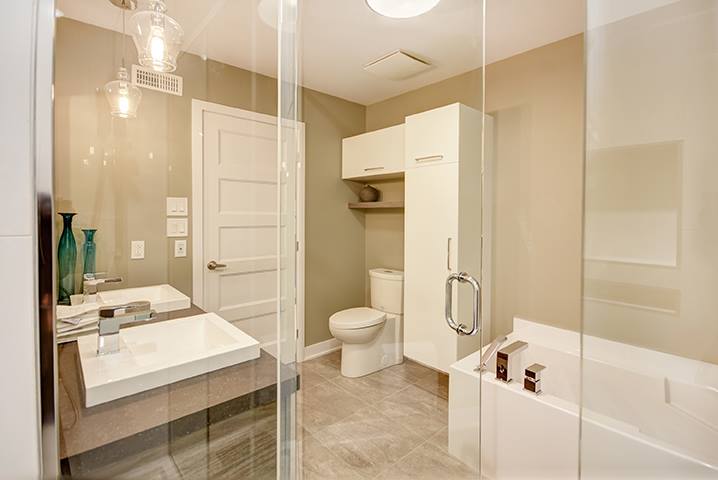 A bathroom may be among the smallest rooms in your home, but it's probably one of the most expensive to renovate. If you're going to remodel and want a functional, durable, easy to maintain bathroom, it's important to plan it out!
Step 1 — Define your needs clearly
A successfully renovated bathroom is a space that matches the needs and the habits of the people who use it. In other words, it caters to your family. Who's going to use the bathroom? Is it meant for kids, an entire family or mainly for guests? How many people will use it on a daily basis? Think long and hard about who the bathroom is going to serve. This makes it easier to choose materials, features and the required storage and space.
Step 2 — Set your budget
There are many things to consider when renovating a bathroom. We've made a short list so you're sure you're not leaving anything out.
Labour — General contractor, carpenter, electrician, plumber, tiler, groutman, painter, and more.
Basic materials - gypsum boards, planks, paint, mouldings, etc.
Wall and floor coverings
Sinks and taps
Sanitary fixtures — Bath, shower, toilette
Vanity and cabinets
Lighting
Accessories and hardware— Mirrors, hooks, towel poles, etc.
Quick tip! If you're on a tight budget, avoid moving the sanitary fixtures.
Step 3 — Design your room
This is the part where you put your ideas on paper, and start seeing the possibilities. Calling on an interior designer can be helpful at this stage, and the most important thing is making sure you have enough space to move around between the different areas. Here are the 3 zones to consider:
Toilette: Ideally located in a less visible area. Allow 30'' on each side of the toilet and 30'' to 40'' in front.
Shower and/or bath: Regardless of the style of bath or shower you choose, allow for 30'' in front of your fixture, so you have enough room to get in and out.
Sink: Leave 8" of space on each side of the sink and plan for a counter that's 32" to 34" high.
Don't forget to plan your lighting. Carefully consider general lighting, specific needs—lights above the bath or near the mirror are particularly important—and decorative lighting so you can control the mood.
Step 4 — Choose materials
Once your layout is complete, it's time to choose materials, knowing that the decisions you make will impact your budget. Here are the elements to consider:
Bath and/or shower
Toilette
Sink
Cabinets
Counters
Floor and wall coverings
Taps
Ventilation
Accessories — hooks, mirrors, poles, etc.
You'll have a multitude of choices and prices for each of these elements, and it's best to invest more for items that'll be challenging to replace; plumbing or ceramics, for example. Mirrors or light fixtures can be easily switched later on. Ideally, make timeless choices for some items, and be more budget conscious for others. Your dream fixture can be installed down the road if it's too much of a financial stretch, now!
Now that you know the important points to consider for that bathroom renovation that's been on your mind, hand your project over to an experienced contractor who'll be happy to help. Reach out, ask for a quote and let's get your project started!